The Homebuying Process: A Comprehensive Guide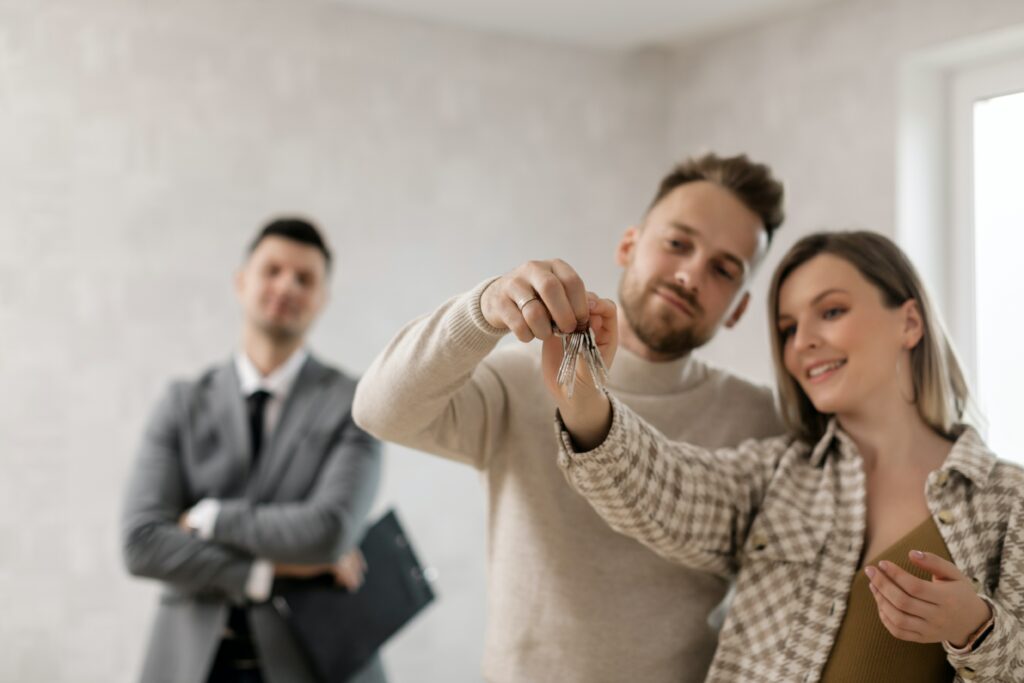 If you're starting to explore buying a home and feeling overwhelmed by the process, the following guide can provide some clarity. Whether you're in the early stages of homebuying or simply considering it for the future, this outline breaks down the essential steps involved in the process.
Before You Start
If you purchase your new home with a mortgage, contact a loan officer to determine your eligibility and affordability. Then, obtain a Pre-Approval letter from your lender. Your Pre-Approval letter will be included with any offer you submit. A good Real Estate Agent should have a list of proven Loan Officers they can share with you if you do not have one of your own.
Find a qualified real estate professional you trust and feel comfortable working with. Spend time with your agent outlining home requirements, budget, area of interest, size, and other pertinent information.
Looking for Homes
The market can be fast-paced; you should notify your agent immediately if you find homes you want to schedule showings for.
Walk the homes, study the layout, review the features, determine what does or does not come with the house when sold, confirm the age and visual condition of major systems (HVAC, Water Heater, Pool Equipment, Appliances, etc.), drive the neighborhood, look into the zoned schools, etc.
Preparing An Offer
Once you've found the right home, work with your agent to prepare an offer. First, you will review all sales-related documents, disclosures, etc. Next, verify with your lender that the house will fit your budget and determine the best strategy with your offer. You may end up negotiating with the Seller as part of this process. Therefore, it's a good idea to ensure the agent you work with is a skilled negotiator with experience navigating the process.
Contract Acceptance
All parties sign the purchase agreement and any related addenda, disclosures, etc., and you are officially under contract.
The Escrow Deposit or Earnest Money Deposit (EMD)
This is the money deposited into escrow by the Buyer to secure the transaction. In most cases, this process is done by wire transfer and delivered within 3-days of the contract's effective date. This money is wired to the title company or closing attorney handling the transaction. Should the Buyer fail to perform their contractual obligations, they stand to lose this money, with some exceptions. The deposit is generally 1-3% of the contract price on a financed offer and 5%-10% for Cash purchases in the average market.
Complete the Mortgage Application Process with Your Lender
Immediately after receiving your ratified contract, work with your loan officer to complete the application process. In most cases, you'll have 5-days to get this done contractually. Don't worry; your loan officer won't let you miss this deadline.
Order Home Inspection(s)
Depending on the home and its features, inspectors can be hired for general home inspections, pool inspections, septic inspections, and WDO (wood-destroying organisms/termite/mold) inspections. You can perform just about any inspection you'd like, within reason, during your due diligence period. This due-diligence period is also referred to as the inspection period. In the average market, this period is typically 5-10 days; seven days is the most common period. The Buyer should know that the Florida As-Is contract, which you will likely be using, allows the Buyer to back out for about any reason during this period without forfeiting their escrow monies. This assumes nothing else has been written into the contract to the contrary, which isn't common in this market.
Review inspection findings
Once the report(s) are available, usually same day or within 24-48 hours, you'll review and discuss the findings. Assuming the home's condition is acceptable, you will proceed with the contract. However, if there are items you either want to have addressed or must be addressed by your lender or to obtain homeowners insurance, you will work with your agent to renegotiate with the Seller(s).
Should the Seller refuse, or if you do not feel comfortable moving forward, your agent will have you sign a Cancel & Release form to cancel the contract and be released from liability. Assuming this is done within your inspection period, the deposit should be refunded back to you.
Obtain Homeowners Insurance
Your loan will require that you secure and "bind" a homeowners policy before closing. If required by your preferred carrier, you will use your home inspector's Wind Mitigation and 4-Point Inspection reports to shop for a policy.
Bank Orders Appraisal
After the inspection hurdle has been overcome and assuming the loan will be subject to approval, you'll work with the loan officer to order the appraisal.
Satisfy Remaining Loan Conditions
You'll work with your loan officer and the underwriting department to satisfy all your approval conditions, which may require securing additional documents from your bank, retirement accounts, employers, family members, etc.
Schedule Your Movers & Order Utilities
Many utility companies will allow you to schedule the start of service simply by calling and ordering the service over the phone. However, some Counties and Municipalities may require a copy of the executed (fully signed) Settlement Statement, which you will obtain at Closing. This may also be the case for the post office if you need to get a mailbox re-keyed.
Underwriting Loan Approval
Your lender issues the Clear to Close, and the file is sent to the transaction closer at the closing title office or attorney's office.
Wire Remaining Funds to Close
When purchasing with a mortgage, you will receive a Cash to Close amount from your lender via the Closing Disclosure (CD) and a Balanced Settlement Statement (ALTA) from the title company; this figure is what you will be required to wire for Closing. This figure combines your Down-Payment, if applicable, and any related lender or contractual Closing Costs.
You should always work to wire these funds the day before Closing, if possible.
Complete Your Final Walkthrough
This process usually occurs directly before the Closing on the day of. However, in some cases, these are done the day before closing.
Suppose the Seller was to leave behind items, remove items, repair certain things, etc. In that case, you will use this time to review whether these contractual obligations have been met and whether the home is in satisfactory condition.
Attend the Closing
At the Closing, you will sign all required loan paperwork (if using a mortgage), closing documents, and the deed, and get the keys to your new home. Make sure to bring two forms of I.D. with you to the Closing.
Celebrate!
Congratulations, you did it 🎉🎉
Leave a Review for Your Awesome Real Estate Agent
Reviews and referrals are vital to an agent's success today; if you feel your agent is worthy, this is a great way to say thanks!